Get 10 Photogrammetry Questions eBook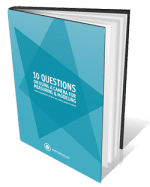 What are the 10 most common questions people ask about using a camera and photogrammetry to do 3d modeling and measuring?
This eBook addresses these 10 common questions with answers from the photogrammetric experts at PhotoModeler Technologies.
If you need to model or measure real-world objects or areas, photogrammetry has the potential to change the way you work.
Some of the topics covered are:
cost
accuracy
cameras
taking photos
results / output
Fill in form and submit to get your copy right away: